An exciting new addition to the skyline has appeared in Fishponds, a giant owl has perched on Fishponds Library.
The owl was created in partnership with Upfest and local Bristol artist Tom Habben, who have brought to life quotes from some of Bristols favourite books.
Councillor Asher Craig, Cabinet Member with responsibility for libraries, said: It has been fantastic to work with Tom and the team at Upfest to bring this innovative project to life. The response from our library users has been amazing, and I would like to thank everyone who submitted a quote.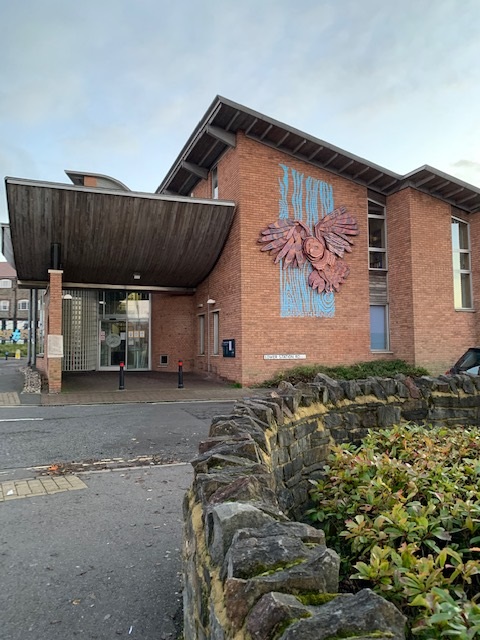 Bristols libraries are community spaces that promote reading and learning as lifelong activities. This sculpture, really makes the library stand out, and it will be a reminder of our mission and will hopefully start many conversations about books that have made a difference in peoples lives. We hope it may also encourage some people to visit the library for the very first time.
Local residents and library users nominated their favourite quotes, lines and snippets from their most inspiring lockdown reads, and these were then inscribed on the owl.
The owl features quotes from a diverse range of books, from classics such as Wuthering Heights to modern thrillers like The Girl with the Dragon Tattoo, and from favourite childrens author Roald Dahl to adult authors including Ian McEwan and Zadie Smith.
Stephen Hayles, founder of Upfest, said: This has been such a great project to create a way of helping the library building to stand out, raising awareness within the local community. Due to Covid-19, our original plan for in person workshops had to be adapted and we went digital, which allowed us to engage with a wider audience and ask the whole of Bristol about what they had been reading in lockdown. Libraries play such an important role in our communities. They are not just a place to read books, but for many they offer a safe space and services which will become even more important during these challenging times.
Artist Tom Habben said: Having worked on this project for over six months now, I've become extremely invested in the result. The engagement process has been fascinating with the spectrum of quotes provided by the public becoming essential to the aesthetic of the sculpture, as most of my work is formed from responding to community and place.
The project was developed as part of the new Library Strategy, which sets out the priorities for the next five years, ensuring that the service remains sustainable and relevant to people across Bristol.