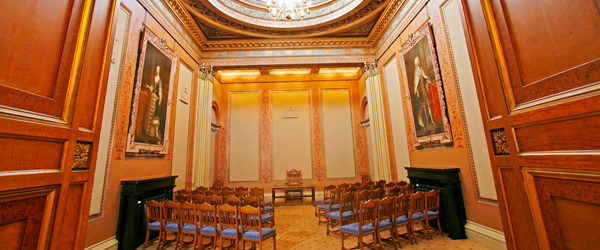 A room with a beautifully crafted interior, elegant lighting and regency decor providing a stunning setting for your special event.
Capacity
Theatre configuration: 60
Cabaret configuration: 40
Boardroom configuration: 30
Prices
Half day: £300+VAT
Full day: £500+VAT
A half day is either 9am to 12.30pm, or 1.30 pm to 5pm.
You'll be allowed into the room 30 minutes before your booking to prepare and set up for your meeting.
This room can only be hired on Monday, Tuesday and Wednesday.
Prices are valid from 1 April 2019 to 31 March 2020.
Make an enquiry now