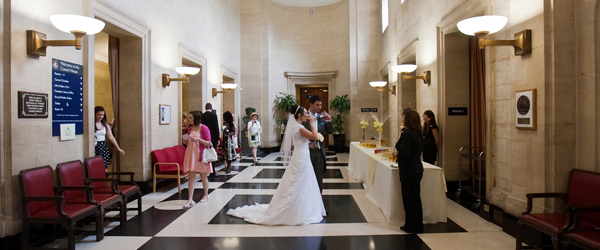 A fantastic space for many types of events, perfect space for people to spill out from the Conference Hall which is to the side of the Foyer.
Ideal for
wedding receptions
cocktail parties
networking events
Facilities
We can ensure your meeting runs smoothly with the right technology, refreshments and support from our team on the day.
Free wi-fi is available and we can offer a secure connection if needed.
Price list
Note that the Main foyer is only available at weekends and evenings or with Conference Hall.
Weekday evening, 6pm to 1am, includes security staffing: £1200
Weekends, all day or evening, includes security staffing: £2000 on its own or £770 if booked with Conference Hall