What is roundabout sponsorship, how it could benefit your business, how much it costs.
Sponsoring a roundabout helps you advertise your business while contributing to the maintenance and upkeep of parks and green spaces across Bristol.
Your sponsorship fee goes towards the maintenance of the roundabout you advertise on, and towards the upkeep of green spaces across the city.
Its a way for businesses to advertise locally, while making a positive contribution to Bristol's landscape.
Benefits of roundabout advertising
Roundabout sponsorship can raise your company's profile and promote your business to drivers, pedestrians and people on public transport.
Advertising on a roundabout in Bristol will help you to:
target specific audiences
raise awareness for your brand or message
display your brand or message in a prominent location, all year round
have an exclusive presence on Bristol's highways, free from other advertisers
enhance your reputation by investing in socially responsible advertising
show your commitment to Bristol and also to local communities
respond to our ecological emergency
contribute to a more attractive environment for our city
How much roundabout sponsorship costs
Sponsorship rates depend on location and traffic flow.
Sponsorship includes:
the annual sponsorship cost for up to four large signs on an individual roundabout
making and installing the sign
ongoing maintenance of the sponsored signs and roundabout
Roundabouts you can sponsor
We currently have 10 roundabouts that you can sponsor. Six more will be available soon.
Find out where the roundabouts are on our Bristol roundabout map.
For the latest availability, contact Mark Cadman at BommelUK. BommelUK manage roundabout sponsorship in Bristol on behalf of the council.
Sponsored signs are usually placed facing traffic approaching from each direction.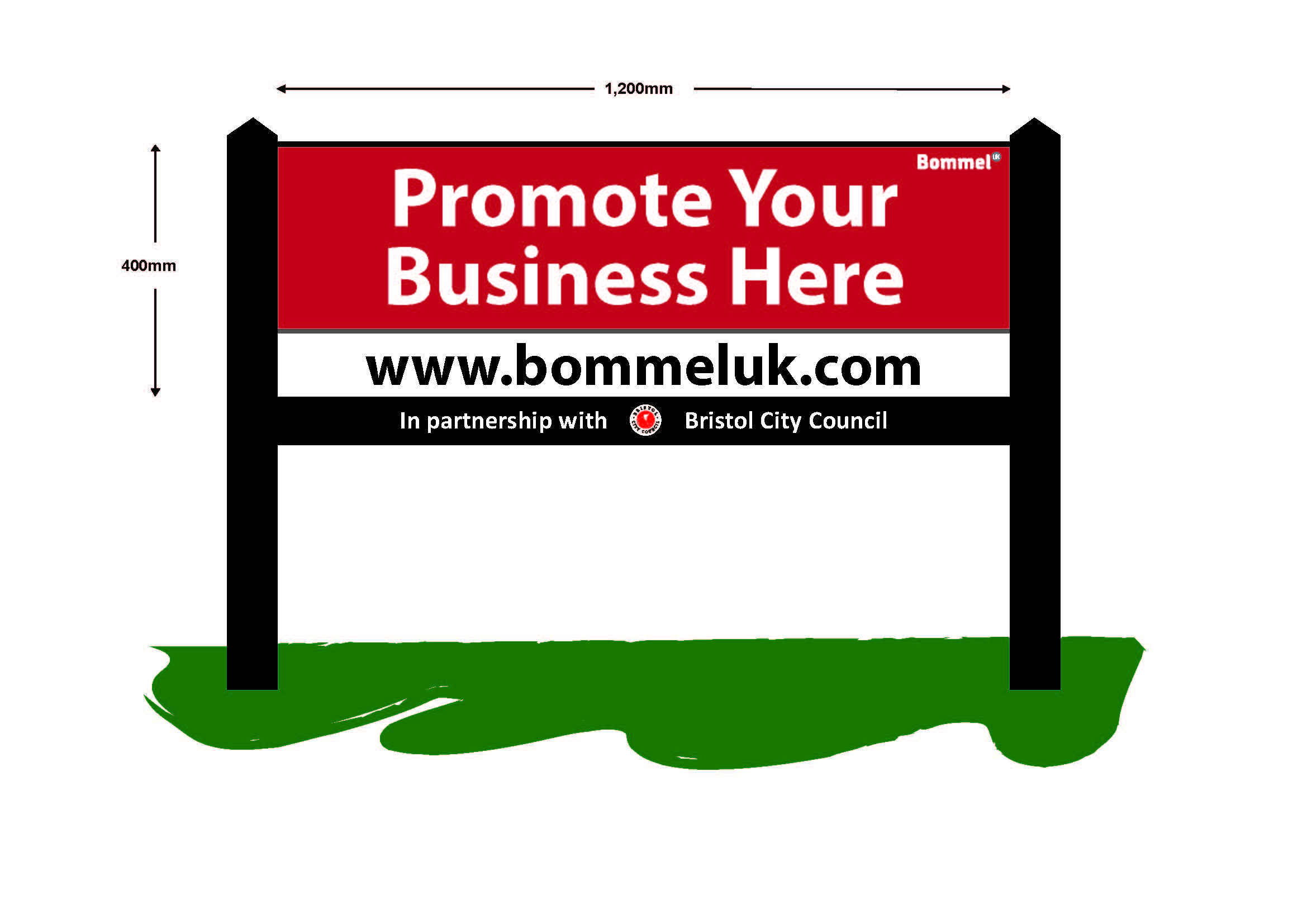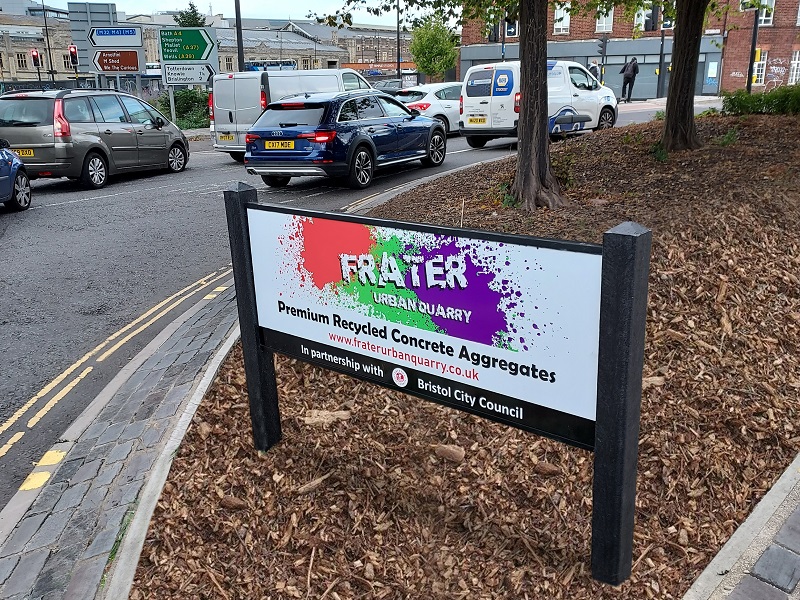 Example signage
Contact details
To see how roundabout sponsorship advertising opportunities can work for you, contact Mark Cadman at BommelUK: