Our current Lord Mayor of Bristol and Deputy Lord Mayor.
Our Lord Mayor
The Right Honourable Lord Mayor of Bristol 2023 to 2024 is Councillor Paul Goggin and the Lady Mayoress is Deborah Griffiths.
Councillor Goggin was elected as Lord Mayor on 9 May although has recently taken some time away from civic life due to serious illness.
As Councillor Goggin returns to civic life, Councillor Steve Pearce (appointed Acting Lord Mayor), may at times attend engagements in place of Councillor Goggin.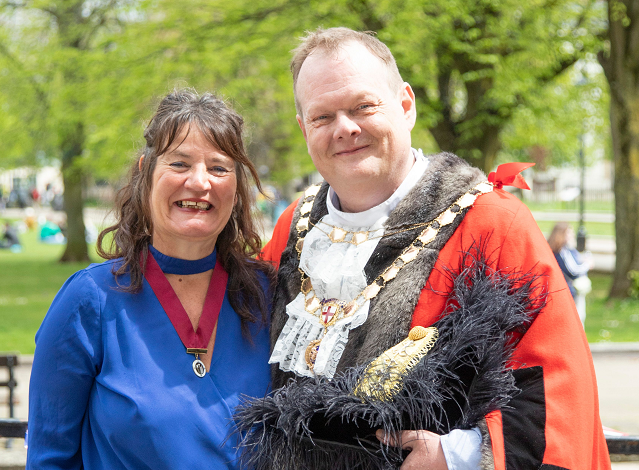 Our Deputy Lord Mayor
The Deputy Lord Mayor is Councillor Paula O'Rourke.
Nominations for Lord Mayor's Medals
If you know someone who has provided outstanding, unpaid, innovative and selfless service to the Bristol community you can nominate them for a Lord Mayor's medal.