Feeding and nurturing your baby
Information on feeding and nurturing your baby:
---
Support with feeding your baby
Your midwife, health visitor, Childrens Centre and peer supporter are trained to support you with feeding your baby. Your GP can support your medical needs.
You also can be referred for specialist support if needed.
Local support
Breastfeeding support groups
Face to face support groups are gradually reopening as restrictions are relaxed in England.
Details are in these documents and websites:
Groups in the city provide on-going breastfeeding support to families.
They may be attended by peer supporters, breastfeeding counsellors, childrens centre staff or NHS staff from midwifery or health visiting teams.
Pregnant and breastfeeding parents are very welcome at any of the groups.
If you are attending a group for the first time, you may want to check that its running that day by phoning the contact as details can occasionally change.
Bristol Breastfeeding Mummies
Bristol Breastfeeding Mummies is a volunteer-run Facebook group where you can get informal support and encouragement.
Breastfeeding support video
The Bristol Breastfeeding Community short video, shows parents in South Bristol talk about the importance of the support theyve received from family, friends, breastfeeding groups and when feeding out and about.
To hire an electric breast pump please contact a counsellor for further information.
ABA Infant Feeding Team research study
ABA-feed is a study offering extra support to women with feeding their baby. The study is looking for women who live in parts of Bristol, South Gloucestershire and North Somerset and who are pregnant with their first baby to help with this infant feeding research study.
You'll be asked to:
fill in 3 short surveys
reply to 3 text messages or emails
You'll be given shopping vouchers after filling in the surveys, when your baby is 8 and 16 weeks old.
Around half will be given the chance of having some extra support from the ABA infant feeding team.
Contact will be through:
meetings
phone calls
texts
Everyone will have the usual support with feeding their baby. Visit the ABA Feed website or watch an ABA feed video on YouTube to find out more.
National support
National breastfeeding helpline
Telephone: 0300 100 0212
Lines are open 9.30am to 9.30pm, 7 days a week.
The breastfeeding network lets you talk online to a breastfeeding counsellor.
The Start4Life Breastfeeding Friend can answer questions at any time. Its available on:
Facebook Messenger
Amazon Alexa
Google Assistant
Health Links: support and information for mothers who do not speak English.
Telephone: 0117 902 7115 or 07900 264 435
Monday to Friday 9am to 5pm
Languages spoken: Somali, Arabic, Punjabi, Urdu, Hindi and Bengali. Other languages are available by arrangement.
Breastfeeding Network Supporter line in Bengali and Sylheti.
Telephone: 0300 456 2421
Lines are open 9.30am to 9.30pm, 7 days a week. If a volunteer is not available to take your call, leave a message and someone will get back to you.
NCT: support for all parents, however you feed your baby
Feeding support line: 0300 330 0771 (option 1)
8am to 12am
La Leche League helpline
Telephone: 0845 120 2918
---
Bristol Breastfeeding Welcome Scheme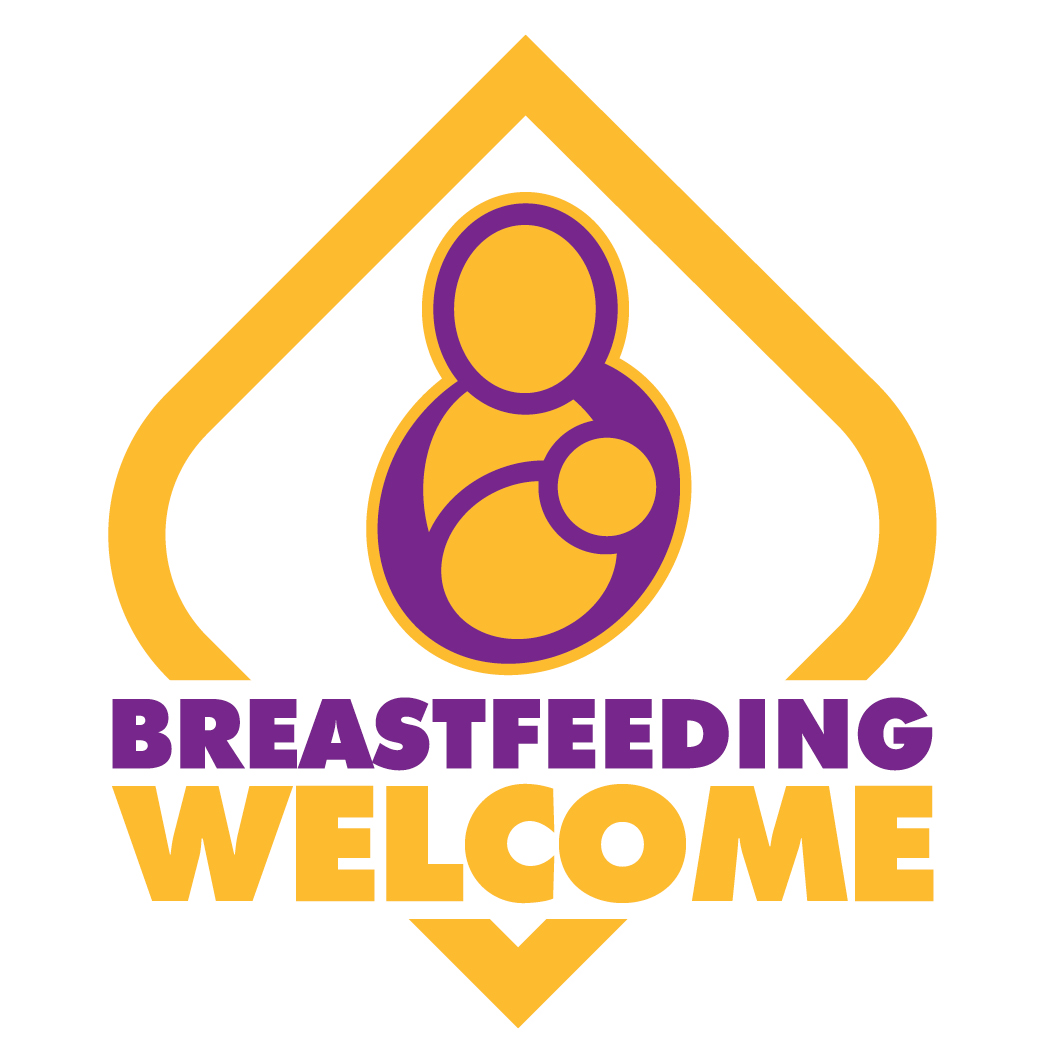 The Bristol Breastfeeding Welcome Scheme aims to support mothers to breastfeed when they're out and about with their babies.
Hundreds of local venues and services, including cafes, restaurants, buses, visitor attractions and community settings have signed up to the scheme to demonstrate that theyre breastfeeding friendly. Look out for the Breastfeeding Welcome logo when youre out and about.
Become a Breastfeeding Welcome venue
By joining the scheme, you will benefit from:
access to more families
knowing that you are doing your bit towards a healthier Bristol by supporting breastfeeding
By joining the scheme, you agree to:
ensure all your staff know about the scheme
display a Bristol Breastfeeding Welcome scheme window sticker or poster
uphold a womans right to breastfeed by ensuring that if someone complains, the complainant is moved, not the mother
Join the scheme
If you would like to join our Bristol Breastfeeding welcome scheme email bristolbreastfeedingwelcome@bristol.gov.uk to:
confirm that you will comply with the above criteria
provide us with your postal address so that we can add you to our list of breastfeeding friendly venues
let us know if you'd like us to send you posters and stickers to display (alternatively, you can download and print these yourself but youll still need to email us with the above information)
Downloadable Breastfeeding Welcome posters to display:
Breastfeeding at study or work
Advice for you to keep breastfeeding
See the NHS Breastfeeding at study to work flyer Go to https://www.unicef.org.uk/babyfriendly/wp-content/uploads/sites/2/2008/04/breastfeedingandwork.pdf (opens new window) on how you can keep breastfeeding at study or work.
Advice for employers
The ACAS guide on Accommodating breastfeeding employees in the workplace Go to http://m.acas.org.uk/media/pdf/b/s/Acas-guide-on-accommodating-breastfeeding-in-the-workplace.pdf (opens new window)shows how you can support employees breastfeeding in the workplace.
---
Bristol Breastfeeding Support service
Our trained breastfeeding supporters provide a respectful, supportive service and have lots of experience in helping mothers to feed their babies. Our experienced team can discuss all aspects of infant feeding, and offers extra breastfeeding support to parents who live in the following areas of the city:
Avonmouth
Kingsweston
Brentry & Henbury
Southmead
Hengrove
Filwood
Stockwood
Whitchurch Park
Bishopsworth
Hartcliffe
Peer supporters
A peer supporter is a mother who has breastfed her baby and has undertaken a short course in breastfeeding.
She can provide you with extra support, information and help before and after your baby is born.
You may meet volunteer peer supporters in breastfeeding support groups, in hospital or on a local facebook page.
To contact your local peer supporter, ask your midwife or health visitor, or visit our Bristol Breastfeeding Support Service facebook page.
For more information, email BristolBreastfeeding@bristol.gov.uk
Breastfeeding Team privacy notice
You can view our privacy notice on the Public Health privacy page.
---
Infant feeding and Nurture information