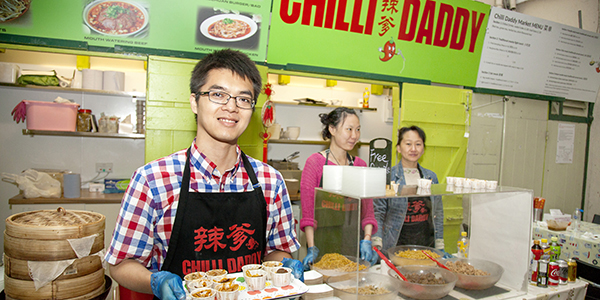 About us
Chilli Daddy serves authentic Szechuan street food based on third generation recipes. They use locally sourced fresh ingredients prepared with Dr Weng's passion.
They serve food such as:
beef noodle hotpot
paojiao chicken noodle hotpot
tofu noodle hotpot and wild garlic dumplings
Chilli Daddy was the first Szechuan street food stall in the UK.
They've also been finalists in the 2014 BBC Food and Farming Award, and the 2016 Bristol Good Food Award.
Chilli Daddy is run by Wengang Weng and Jing Li.
Opening hours
Where we are
Glass Arcade
Contact us