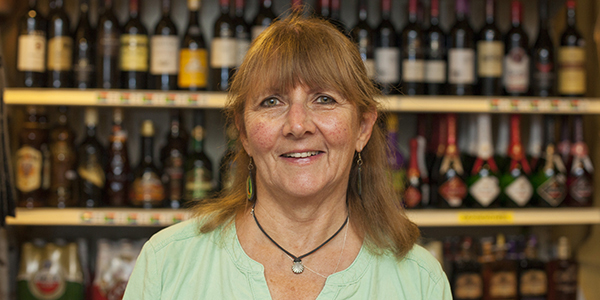 About us
Kalahari Moon are central to the Southern African community in the South West.
They sell all the South African and Zimbabwean favourites, including:
Ouma Rusks
Romany Creams
Tennis Biscuits
Crème Soda
Fanta Grape
Mazoe
Iwisa
Ghost Pops
Mrs Balls
Peppermint Crisps
Top Deck
Pronutro
Rooibos and Milo
Excellent biltong, droewors, chillibites - and best boerewors
As well as general groceries, Kalahari Moon also sells gifts, toys, books, wine, brandy, beers and ciders.

The service is friendly – "feels like home" someone said.

Kalahari Moon is run by Rose Watkins.
Opening hours
Monday to Saturday: 9.30am to 5pm
Where we are
Covered Market
Contact us