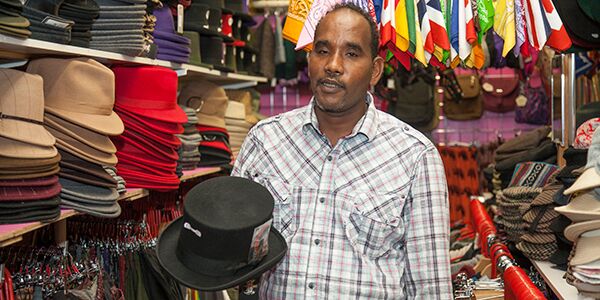 About us
Newflower Clothing and Accessories have a wide selection of clothing, hats, bags and accessories. They specialise in quality hippy clothing including trousers, hareems, shirts, wool jackets, dresses, skirts and t-shirts.
There are hats for every occasion including trilbies, fedoras, top hats, bowlers, flat caps, dearstalkers, bakerboys, baseball caps, beanies, trapper hats and woollen hats
Other items include luggage, shoulder bags, man bags, backpacks, bumbags, wool gloves, socks, wallets, purses, jewellery, belts, scarves, bandanas, hairbands, sunglasses and more.
Newflower Clothing and Accessories is run by Andrew and Aida Lott.
Opening hours
Monday to Saturday: 9.30am to 5pm
Where we are
Exchange Hall
Contact us
Email: newflowerclothing@gmail.com