Where the road changes are, when they start and how long they'll be in place.
Works to improve public transport, walking and cycling, and to install a District Heat Network start on 10 January 2022. There'll be temporary changes to roads until summer 2024.
Malago Road and Dalby Avenue
Malago Road and Dalby Avenue (A38) will be one way southbound only, from the East Street and Dalby Avenue junction to the Malago Road and Sheene Road junction.
Buses in and out of the city centre will be unaffected, except for the 24 in the Southmead direction.
East Street will stay open northbound for bus services and cycles.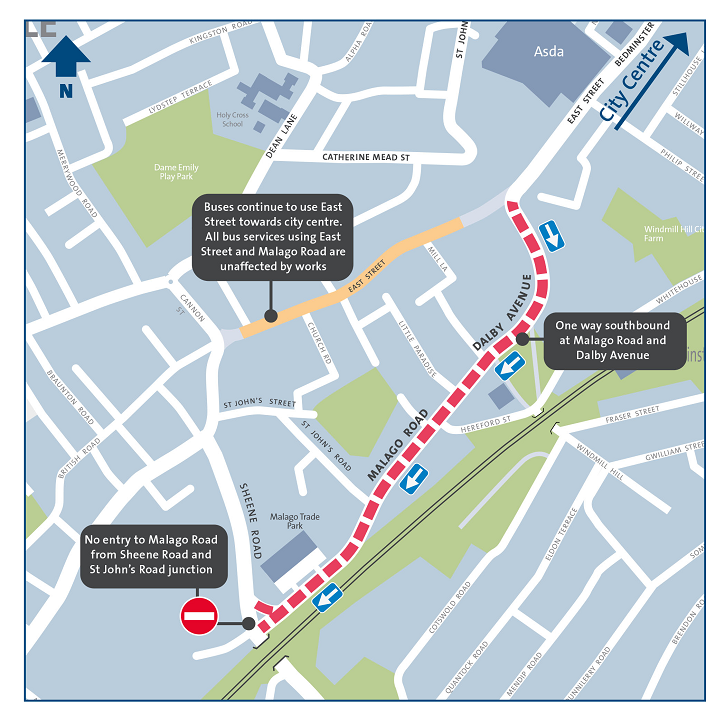 Access to the Malago Trade Park
In order to minimise disruption to businesses, access to the Malago Trade Park will be:
Along St Johns Street.
Along St Johns Lane, with the road closure temporarily removed, southbound only.
One way southbound along Malago Road.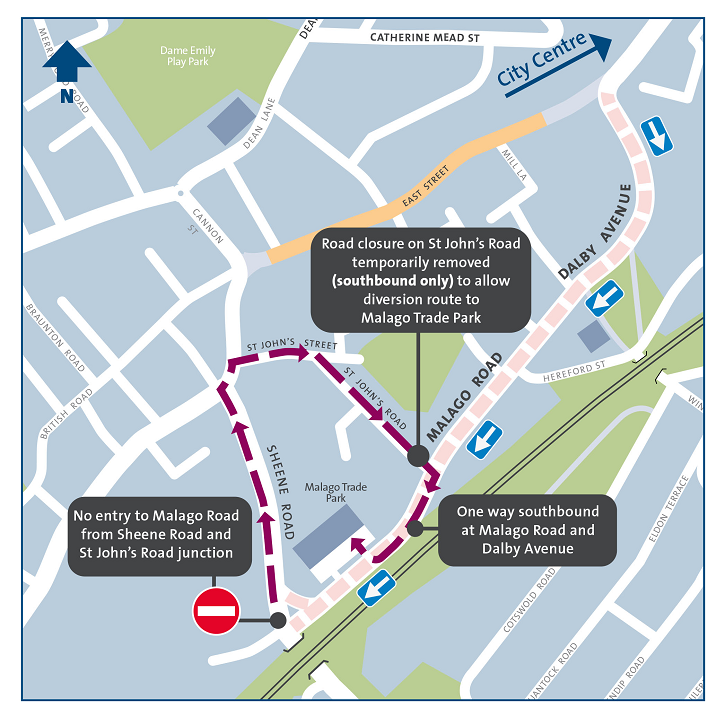 Dean Lane and Coronation Road junction
To prevent additional traffic using Dean Lane, access will be one way to vehicles southbound, coming off Coronation Road. There'll be no entry from Dean Lane onto Coronation Road, except for cycles.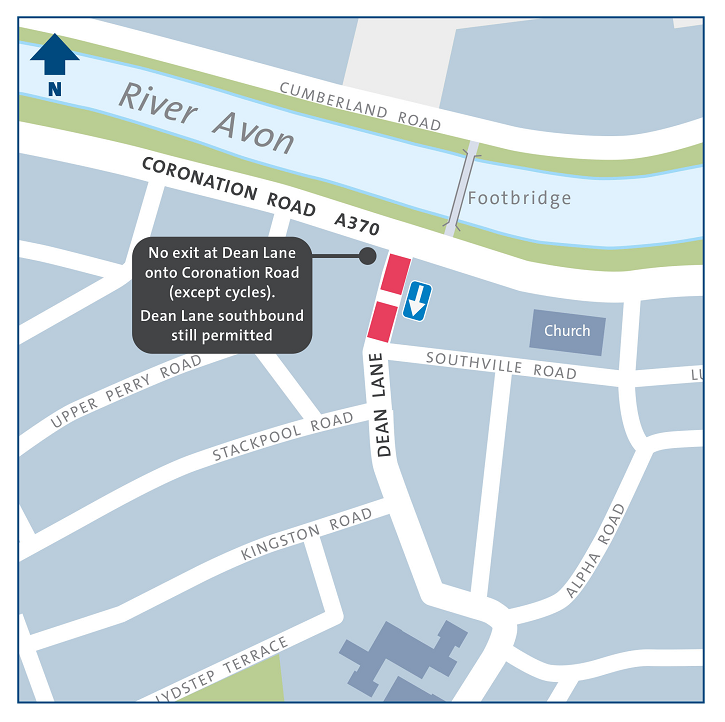 Find out why the road changes are needed on the Bedminster Green regeneration page.