As the largest city in the south west, Bristol is multicultural and diverse, with a rich and eventful history. It's one of the UK's 11 core cities Go to https://www.corecities.com/ (opens new window).
Bristol won the 2015 European Green Capital Award Go to https://bristolgreencapital.org/who-we-are/european-green-capital-award/ (opens new window), and The Sunday Times named it Britain's best place to live in 2017 Go to https://www.bbc.co.uk/news/uk-england-39320118 (opens new window). The city is renowned for its environmentally friendly, inclusive and innovative personality.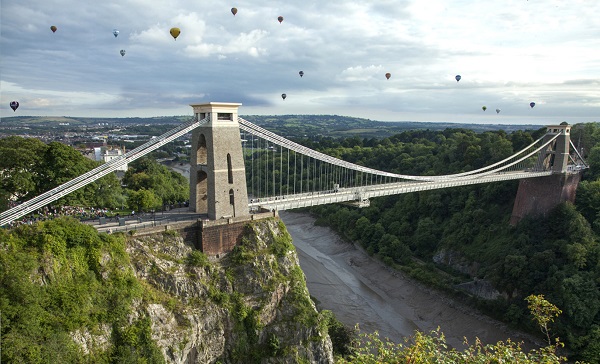 Bristol has a thriving economy
Bristol contributed £14.7 billion to the UK economy in 2019. We're the only city outside of London to make a positive net contribution to the Exchequer. Find out more in A One City economic renewal Go to https://www.bristolonecity.com/wp-content/uploads/2020/06/One-City-Economic-Recovery-Statement-of-Intent.pdf (opens new window).
Bristol has a diverse population
Our 2020 population was 463,400. Our projected population by 2039 is 545,600, making Bristol a growing market for investment.
Bristol attracts millions of visitors
Bristol's parks attract around 30 million visitors each year, so there are lots of trading opportunities.
The value of the visitor economy to Bristol is significant, generating 9% of all employment. If we increase business activities in our parks we'll create more jobs and support the city's economy.
The most visits and highest proportion of money spent in our hotels, restaurants, museums and other attractions are by UK-based visitors. International visitors tend to spend more per person.
In 2018, Bristol had 13.5 million day visits, which generated £526 million. Combined with the 2.4 million overnight stays, the total visitor related spend in 2018 was £1,077 million. We hope to see these figures grow as a result of Bristol Future Parks, with our partners earning a quality return on their investment, and any funds generated for parks redistributed across the whole parks estate.
Bristol's parks and green spaces
We want to make sure that everyone in Bristol has access to a great park. 95% of people have visited parks in Bristol and Bath in the past year, with 49% willing to travel for 3 miles or more to visit one.
Bristol was the first major city to declare a climate emergency. We recognise that we must:
proactively manage our impact
reverse the environmental damage we've already done
86% of residents are concerned about the impact of climate change.
Between the months of April and October, 72.3% visit their park at least once a week.
Let's invest in parks and build new leisure facilities that entertain and generate revenue for a sustainable future.